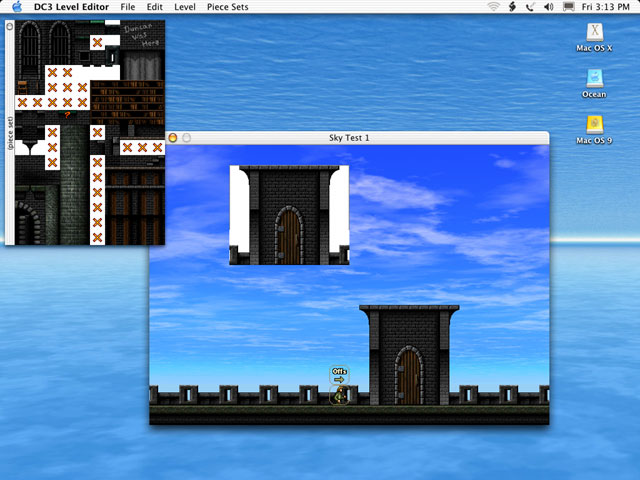 NOTE: This is a screenshot of the level editor from 2002, not the current one.
I know you are not used to so much news, and news on the level editor no less, anyways, straight from MSP:
Level Editor is in high demand. We are going to see what we can do to post this. Any thoughts on having a central depository for user generated levels would be welcome. Ideally these levels could also be played on the iPhone as well.
Sounds good to me, now, about Princeduncan.com......